We're Your Local Shredding Company that Specializes in the Destruction of Medical Records
Most healthcare and medical professionals in CA understand that it is vital to properly destroy medical records in order to protect the privacy of patients in California. Doctors and healthcare practitioners have entrusted with individuals most sensitive and confidential information, which must be handled with care and professionalism. Thus when medical records are being discarded, it is vital that the medical records destruction process also be managed with the utmost care and professionalism.
Are You in Compliance with the Disposal of Customer Information?
Personally Identifiable Information (PII) and Protected Health Information (PHI) can be found on most documents and if you are non-compliant in the disposal of this type of customer information, you open your business up to fines and sometimes, even loss of license in California
Additionally, if you are found to have been noncompliant in the disposal of sensitive information, you open your business up to legal action and may be liable for damages. If you are concerned with HIPAA regulations and compliance, know that we exceed all industry standards when it comes to your file security. We are also a National Association of Information Destruction (NAID) members and take pride in keeping your sensitive customer information private.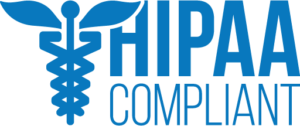 Shredding Companies - Compare Us to Competitors
Click the chart to enlarge.